Kyun Utthe Dil Chhod Aaye: OMG! Randhir relation with Dev is life shocker, Amrit muted (Future Story)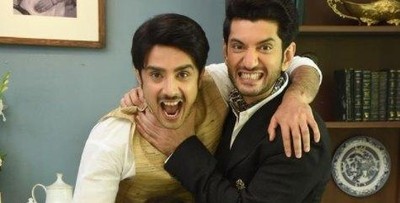 Kyun Utthe Dil Chhod Aaye: OMG! Randhir relation with Dev is life shocker, Amrit muted
Kyun Utthe Dil Chhod Aaye is Sony Entertainment Television's popular daily soap show bringing new twists and dramas in upcoming tracks.
As per latest track of show Randhir (Zaan Khan) and Amrit (Gracy Goswami) separated where Amrit assumed that Randhir is no more.
Where further, Amrit is with Dev aka Kunal Jai Singh where later on she meets with randhir who entered in political life.
Randhir and Amrit face off with truth
Amrit and Dev will be seen as couple while Randhir will get shocked that how Amrit has been moved in life ahead.
However where further, Randhir gets shocked that Dev is having some brotherly relation with him where his mother Mrs Raijada has given him Dev childhood picture.
It would be interesting to see what will happen next in show.
Stay Tuned with us for more exciting updates and upcoming twists in the shows.
Latest Kyun Utthe Dil Chhod Aaye Updates