Mehndi Hai Rachne Wali: New Storm, Sulochna proves Pallavi pregnant (Upcoming Episode)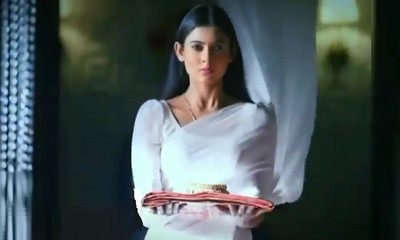 Mehndi Hai Rachne Wali: New Storm, Sulochna proves Pallavi pregnant
The popular soap opera Mehndi Hai Rachne Wali is going to see a new storm in Raghav and Pallavi's life.
Raghav and Pallavi are currently facing a hard time in their enmity.
Meanwhile, in the Sangeet function when Sharda gets a receipt of the pregnancy test, Sulochna pulls a dirty trick.
Shockingly, Sulochna proves to Vijay and Sharda that none other than Pallavi is pregnant.
Pallavi is shocked by such news while Sulochna starts to blabber her nonsense.
Pallavi and Raghav's new trouble
Adding more fuel to Vijay's anger, Sulochna blames that Pallavi is pregnant with Raghav's child.
Now, this is getting badly difficult for both Raghav and Pallavi to face the coming challenge when Sulochna proved Pallavi pregnant with Raghav's child.
Stay up to date with Serialgossip.com for more entertainment news and TV serial twists.
Latest Mehndi Hai Rachne Wali Updates