YRKKH: Manish ill wits Kartik recalling Kartik Naira's wedding (Upcoming Twist)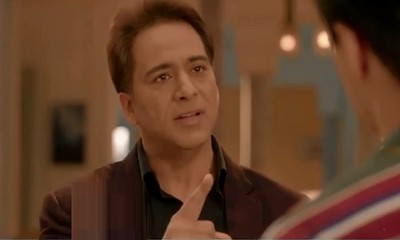 Yeh Rishta Kya Kehlata Hai (YRKKH): Manish ill wits Sirat recalling Kartik and Naira's wedding
Star Plus TV serial Yeh Rishta Kya Kehlata Hai upcoming twist will see Kartik and Sirat's wedding sequence beginning soon.
Kartik and Sirat finally agree to get married on the note of a namesake marriage relationship.
Dadi and Maudi are super happy with Kartik and Sirat's marriage decision, but Manish is pissed off.
Manish is completely pissed off with this marriage and there he confronts Kartik.
Manish faces Kartik and reminds him about what happened at his and Naira's wedding when he stopped him (Manish) from attending his wedding.
Apparently, Manish reminds Kartik that at this wedding, he himself doesn't want to come.
Kartik and Manish on loggerheads
Kartik and Manish have a drastic argument while Manish is not at all convinced with Kartik and Sirat's wedding.
It will be highly intensified to watch how Kartik and Sirat's wedding will happen and if there will happen some new drama.
Stay up to date with us for more updates and the latest news.
Latest Yeh Rishta Kya Kehlata Hai Updates