Mehndi Hai Rachne Wali: Raghav marries Pallavi under delusion (Upcoming Twist)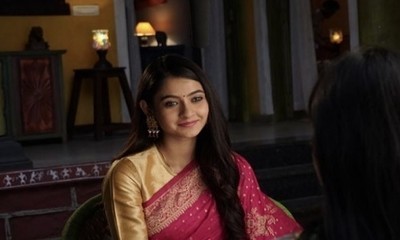 Mehndi Hai Rachne Wali (MHRW): Raghav marries Pallavi under the delusion
The upcoming twist in Star Plus Mehndi Hai Rachne Wali will see Raghav misunderstanding Pallavi.
Sulochna is creating huge differences between Raghav and Pallavi.
The scenario worsens to such an extent that Raghav goes mad to make Pallavi's life hell.
Raghav traps Pallavi in a do or dies situation when he compels Pallavi to marry him and save her family from coming on the road.
Pallavi's huge sacrifice for Deshmukh
The worst scenario leads to another major twist of Raghav and Pallavi's marriage.
Raghav marries Pallavi but under delusion, because he doesn't know the reality that Pallavi is innocent and she isn't the one for getting Amma and Keerti arrested.
So, how Pallavi will react to Raghav's such drastic marriage deal.
Stay tuned with us for more updates and the latest news.
Latest Mehndi Hai Rachne Wali Updates