Barrister Babu: Bondita snatches Manorama's jacket to match Anirudh (Upcoming Twist)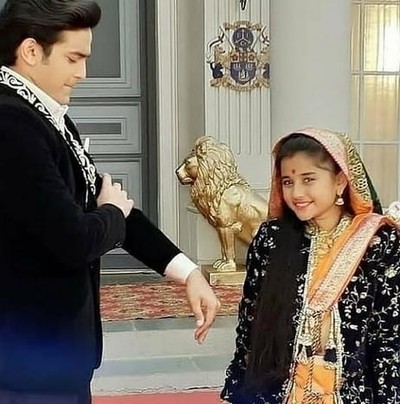 Barrister Babu: Bondita snatches Manorama's jacket to match Anirudh
The upcoming episode of Colors popular serial Barrister Babu will showcase interesting twist and turn.
It was earlier seen that Bondita is much unhappy with Anirudh and Manorama's marriage.
Anirudh and Manrama's marriage is a fake one to teach lesson to little Bondita.
However Bondita fails to understand the same while she wants to compete with Manorama.
Hence Bondita steals Manorama's jacket and hides it while Anirudh suspects the same.
Anirudh suspects Bondita's intentions
But Anirudh fails to find out and gets surprised to see Bondita wearing the same jacket just like him.
Anirudh feels surprised but cannot help Bondita's innocent antics.
It would be interesting to see what happens next on the show.
Stay tuned to serialgossip.com for more updates.
Latest Barrister Babu Updates