Aapki Nazron Ne Samjha: Nandini caught Vanlata planning makes stern decision (Future Story)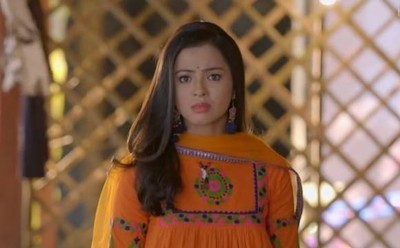 Aapki Nazron Ne Samjha: Nandini gets juggled with Vanlata and Gunjan planning plotting
Aapki Nazron Ne Samjha is Indian tv drama which telecasted on Star Plus, where its upcoming track of the show will bring much drama and suspense in the show.
Rajvee also entered in show again where Nandini and Rajvee entered in Goa for further tracks of the show.
However where further Darsh and Nandini destination wedding will bring new twists where Goa track will bring Darsh and Nandini closer.
Nandini gets shocked knowing Vanlata planning
On other side, Charmi also entered the Goa and Gunjan gets shocked that Shobit is marrying Gunjan and planned to stop marriage.
At same Vanlata and Gunjan makes plan to kidnap Charmi and Nandini overhear entire drama.
Nandini wants to safeguard Gunjan where she warned Vanlata to stay away from all this else consequences will be there.
It would be interesting to see what will happen next in the show.
Stay tuned with us for more exciting updates and upcoming twists in the show.
Latest Aapki Nazron Ne Samjha Updates