Shaurya Aur Anokhi: Babli brainwash Anokhi against Shaurya's love (Upcoming Episode)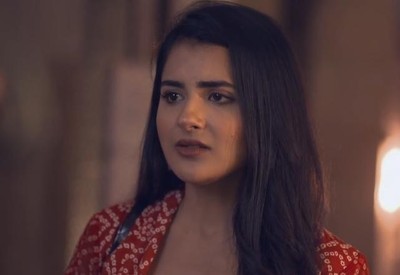 Shaurya Aur Anokhi Ki Kahani (SAAKK): Babli brainwash Anokhi against Shaurya's love
The upcoming episode of Star Plus popular serial Shaurya Aur Anokhi Ki Kahani will showcase interesting twist and turn.
It was earlier seen that Shaurya and Anokhi are in love where stupid Anokhi feels Shaurya's love is just revenge.
Shaurya thus goes to Goa where Anokhi too follows him to confess love.
Before Anokhi confess her love for Shaurya Babli comes in between and stops the duo.
Babli drags Anokhi back home where she keeps Anokhi away from Shaurya.
Babli wants Anokhi to choose Ahir over Shaurya
Babli brainwash Anokhi against Shaurya's love.
Shockingly Babli wants Anokhi to stay happy and begin her new life with Ahir and not Shaurya.
It would be interesting to see what happens next on the show.
Stay tuned to serialgossip.com for more updates.
Latest Shaurya Aur Anokhi Ki Kahani Updates