Imlie: Malini worsens everything for Aditya Imlie (Latest News)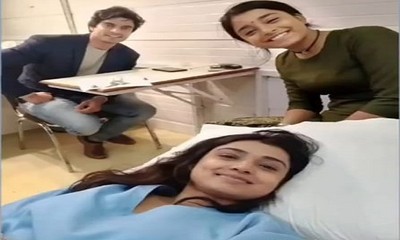 Imlie: Malini worsens everything for Aditya Imlie
The popular show Imlie is witnessing ups and downs in Aditya and Imlie's life.
Malini goes aggressive when she realizes Aditya and Imlie's affair.
Heartbroken Malini takes an extreme step of ending her life as she slits her wrist.
However, Malini's suicide alone doesn't make things worse for Adtya and Imlie but her letter plays the final move.
Anu counts on Aditya and Imlie
Malini's suicidal attempt puts Aditya and Imlie at daggers drawn.
This much isn't enough that Anu counts on Imlie and Aditya and blames their intimacy which forced Malini to commit suicide.
So, Aditya and Imlie will be able to make things normal?
Stay tuned to entertainment news website Serialgossip.com for more updates and latest news of top TV shows.
Latest Imlie Updates