Shaurya Aur Anokhi: Shaan Astha return to turn tables against Devi (Upcoming Twist)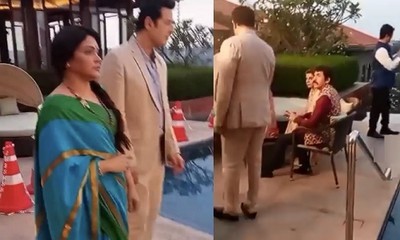 Shaurya Aur Anokhi Ki Kahani (SAAKK): Shaan and Astha's entry to turn tables against Devi
The super exciting love story of Shaurya and Anokhi will see Shaan and Astha's entry into Sabherwal's house.
Devi announces Shaurya and Shagun's engagement when this creates major misunderstanding amid Shaurya and Anokhi.
After Shaurya meets with an accident, Anokhi comes to meet him but Devi stops her.
Shaan and Astha mark their entry in Sabherwal's house to meet Shaurya.
However, the twist comes when Shaan and Astha get the engagement news.
Devi's plan to fail
Shaan and Astha confront Devi and Tez about the big decision that they took without consulting them.
Where Shaan and Astha are going to stop Shaurya and Shagun's engagement ceremony, this would be super amazing to watch how they will turn the table against Devi.
So, make sure you don't miss any updates at SerialGossip.com
Latest Shaurya Aur Anokhi Ki Kahani Updates