SNS 2: Radhika perplexed with Anant demand & allegations of divorce (Future Story)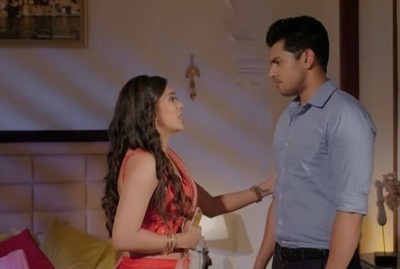 Saath Nibhana Saathiya 2: Radhika hell shocked with Anant demand of divorce with Vineet
Saath Nibhana Saathiya 2 Store is Indian tv drama which telecasted on Star Plus, where its upcoming track of the show will bring much drama.
As per latest, Anant plays double game to expose Radhika where Radhika is totally unaware of all this.
Anant is doing all this as he wanted to bring Radhika real face forth everyone and Radhika too getting trapped in Anant gane.
Annat wants Radhika to divorce Vineet and put allegations
Anant demanded divorce from Gehna where he wanted same from Radhika to give divorce to Vineet,
Not only this, Anant wanted Radhika to put ugly allegations over Vineet so that she can take easy divorce on ground of torture and physical abuse.
Radhika's this trauma will expose her face out soon.
It would be interesting to see what will happen next in the show.
Stay tuned with us for more exciting updates and upcoming twists in the show.
Latest Saath Nibhana Saathiya 2 Updates