GHKKPM: WHAT! Sayi blackmails Bhavani to dance on tunes (Future Story)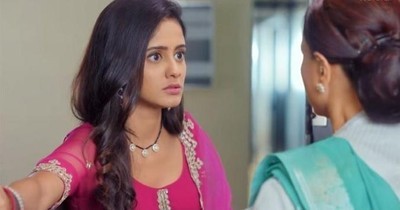 Ghum Hai Kisi Ke Pyaar Mein: Sayi and Bhavani's fight brings new twist ahaed
Ghum Hai Kisi Ke Pyaar Mein is Indian tv drama which telecasted on Star Plus, where its upcoming track of the show will bring much drama.
It was seen that how Bhavani and others humiliated and disrespected Pulkit and Devyani who has been called by Sayi to home.
Amid this, Sayi fumes with anger over Bhavani drama that how Bhavani can do all this and even Sayi disclosed Devyani and Pulkit child truth fort Bhavani.
While Sayi is doing all this and confessed old truth of Harini forth Bhavai so that Sayi can make Bhavani dance on her tunes.
Sayi blackmailing to Bhavani over Virat and family
Not only this, Sayi further blackmailed Bhavani that she will confess entire truth to Virat how she snatched Devyani baby girl if she will not behave with Devyani and Pulkit nicely.
Helpless Bhavani gets into Sayi trap and decided to do what Sayi says to hide her vulpine acts.
Stay tuned with us for more exciting updates and upcoming twists in the show.
Latest Ghum Hai Kisi Ke Pyaar Mein Updates