Anupama: Anupama foresee Vanraj dilemma turned partner in pain (Future Story)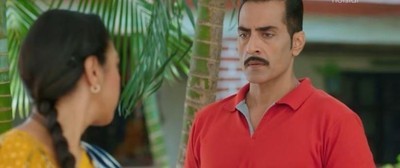 Anupama: Anupama again witness pain in Vanraj eyes, Kavya and Vanraj in major dilemma
Anupama is Indian tv drama which telecasted on Star Plus, where its upcoming track of the show will bring much drama and twist in Kavya- Vanraj life.
As per latest track of showing how first Anirudh did major drama of not giving divorce to Kavya and also confessed love feelings.
Where later Anirudh and Kavya gets separated and Vanraj is not happy as this will groove Kavya marriage drama ahead.
Anupama and Vanraj dilemma of emotions ahead
Amid this Kavya also started preparations for her marriage with Vanraj where she even invited Anupama and at same Vanraj is hurt as hell with all this.
At this point when no one is understanding Vanraj, Anupama sees pain in his eyes and decided to talk to him over marriage with Kavya.
It would be interesting to see what will happen next in the show.
Stay tuned with us for more exciting updates and upcoming twists in the show.
Latest Anupama Updates