Mehndi Hai Rachne Wali: Milind Kaka turns out Raghav Pallavi new enemy (Latest News)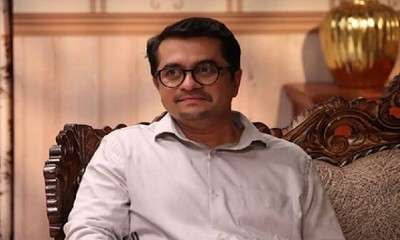 Mehndi Hai Rachne Wali: Milind Kaka turns out Raghav Pallavi new enemy
The latest story of Mehndi Hai Rachne Wali is going to see a huge revelation in storyline.
The current story is witnessing Raghav and Pallavi grooving feelings for each other.
While slowly and steadily Pallavi is falling in love with Raghav,
Here a new enemy marks his villainous entry into their lives.
The person who is planning and plotting against Raghav is shockingly Milind Kaka.
Milind's evil intentions
The twist in the tale is that he not only hates Raghav but also Pallavi who selflessly served the Deshmukhs for such long time.
Where Milind is adamant to ruin Raghav and Pallavi's life,
How Raghav will protect his family and Pallavi from Milind's evil intentions is worth watching next in Mehndi Hai Rachne Wali.
Make sure you follow us at SerialGossip.com so you don't miss the next big twists.
Latest Mehndi Hai Rachne Wali Updates