Imlie: Finally Aparna accepted Imlie knowing sacrifices Aditya joyful (Future Story)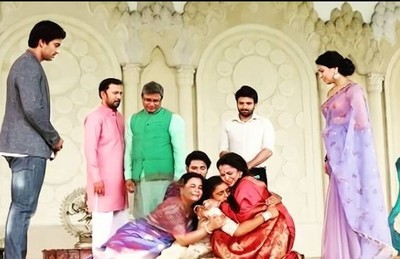 Imlie: Aparna knows Imlie sacrifice and efforts for Tripathi family gets melted away
Imlie is Indian tv drama which telecasted on Star Plus, where its upcoming track of the show will bring much drama in Aditya and Imlie life.
It was seen that Imlie dances on stage for some charity event where later Imlie falls unconscious and everyone taunts and humiliated Imlie over same.
At same moment Aparna gets pissed off and thinks that Imlie has ruined Tripathi prestige where later Aditya words brings her back to senses.
Aparna accepted and forgives Imlie after knowing her truth
However where further after knowing that how Imlie was in store room under water for their safety and gets moved with all this that how Imlie did all that.
Later Aparna forgives Imlie and also apologized forth her for her harsh tone while Aditya gets over the moon eyeing this emotional union.
It would be interesting to see what will happen next. Stay tuned with us for more exciting updates and upcoming twists in the show.
Latest Imlie Updates