Mehndi Hai Rachne Wali: Raghav pulls Pallavi closer in shower (Upcoming Episode)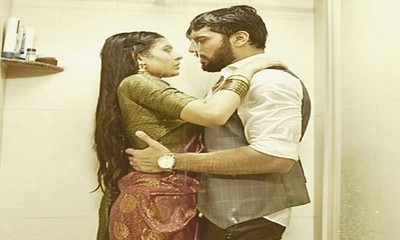 Mehndi Hai Rachne Wali: Raghav pulls Pallavi closer in shower
The romantic TV serial of Star Plus Mehndi Hai Rachne Wali is going to see Raghav and Pallavi's intense romance ahead in the story.
Raghav and Pallavi's love chemistry is winning everyone's heart when their upcoming shower romance is going to pep up their love story more.
As soon as Raghav returns home, the interesting circumstances bring them together in the bathroom when Raghav pulls Pallavi closer to him.
Raghav and Pallvi's romance at peak
This is the first time when Raghav and Pallavi's intense intimacy is going to spark love in their hearts.
With Raghav and Pallavi's closeness and romantic eye-lock amid shower bringing them closer in love,
How interesting Pallavi's love realization for Raghav will be is worth watching next in Mehndi Hai Rachne Wali.
To know more, make sure you don't miss the next update at SerialGossip.com,
Latest Mehndi Hai Rachne Wali Updates