Barrister Babu: Anirudh decodes Rim-Jhim & imposter baba dark secret (Upcoming Twist)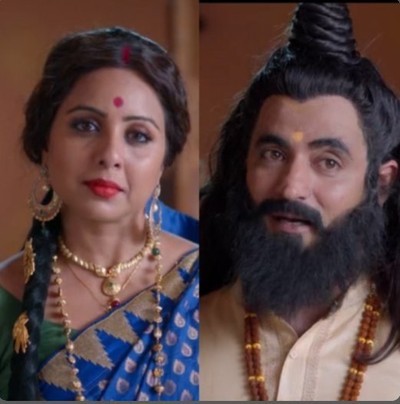 Barrister Babu: Anirudh decodes Rim-Jhim & imposter baba dark secret
Barrister Babu is Indian tv drama which telecasted on Colors Tv, where its upcoming track of the show will bring much drama.
Anirudh is not leaving any stone unturned to safeguard Bondita from evil Baba where Thaku Maa is also envious toward her.
Amid all this, Anirudh is on mission to know about imposter baba who has entered in house and doing ill with Bondita.
Anirudh shocked finding Rim-Jhim and Imposter Baba truth
However this is big mystery for Anirudh as he planned some else baba where this imposter Baba is giving threat thrills to Bondita which irks Anirudh.
Further Anirudh overhears Rim-Jhim and imposter baba talk and gets shocked that Imposter Baba is none other than RimJhim husband.
What will be more shocking and thrilling for Anirudh will be reason why RimJhim and imposter Baba is doing all this.
It would be interesting to see how Anirudh will safeguard Bondita this time against Thaku Maa.
Stay tuned with us for more exciting updates and upcoming twists in the show.
Latest Barrister Babu Updates