SNS 2: Kanak puts question mark on Anant Gehna bedroom relationship (Latest News)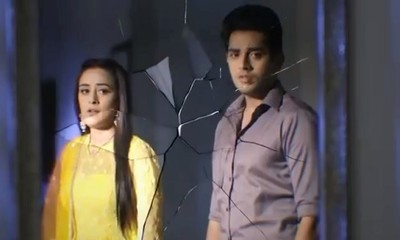 Saath Nibhana Saathiya 2 (SNS 2) New Promo: Kanak puts a question mark on Anant Gehna bedroom relationship
Star Plus family TV serial Saath Nibhana Saathiya 2 is witnessing the hardships in Anant and Gehna's life due to the broken family.
The new promo is witnessing a shocking u-turn in Anant and Gehna's life.
Just when Kanak leaves the Desai House, Gehna questions the reason why she hates her so much.
Kanak finally blurts out her hate for Gehna compelling she definitely became Bahurani but will always stay Naukrani.
What hits Anant and Gehna hard is when Kanak reminds Gehna that she got the place in Anant's life becoming his wife's place but she never got place in his arms.
Anant and Gehna's relationship of compromise
Kanak's bitter words deeply hurt Gehna as in actuality Anant and Gehna's relationship is built on a compromising marriage where Gehna never got a place in his arms or his bedroom.
So how Anant and Gehna's life will move further after Kanak's reality check?
Make sure you follow us at SerialGossip.com so you don't miss the next big twists.
Latest Saath Nibhana Saathiya 2 Updates