GHKKPM: Virat turns lover boy after Sayi in College (Latest News)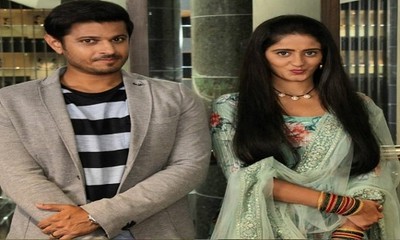 Ghum Hai Kisi Ke Pyaar Mein (GHKKPM): Virat turns lover boy after Sayi in College
The latest story of Star Plus TV serial Ghum Hai Kisi Ke Pyaar Mein is gearing up for love and romance of Virat and Sayi.
When Sunny gives a piece of mind to Virat, Virat finally realizes that Sayi is in love with him.
Thus, Virat gets in action mode to impress his lady love.
While Sayi is waiting for Virat to make the first move as this time he is at fault, Virat does the same and finally makes his surprising entry in the college.
Sayi and Virat's sweet nok-jhok
A lot is about to happen next in Virat and Sayi love life.
Virat reaches college and turns lover boy after her when she doesn't listen to him.
The duos have a nok-jhok when Virat convinces Sayi to forget the past and move on in their life.
So how Virat brings Sayi back to the Chavan House and how their love story will spice up,
Make sure you follow us at SerialGossip.com so you don't miss the next big twists.
Latest Ghum Hai Kisi Ke Pyaar Mein Updates