Shaurya Aur Anokhi: Shaurya Anokhi Engagement with Fake Twist (Upcoming Episode)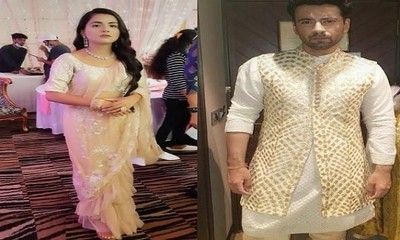 Shaurya Aur Anokhi Ki Kahani: Shaurya Anokhi Engagement with Fake Twist
The upcoming episode of Star Plus TV serial Shaurya Aur Anokhi Ki Kahani will finally witness Shaurya and Anokhi's engagement ceremony.
However, here is a twist because the engagement of Shaurya is fake and a pre-plotted conspiracy to make Anokhi take stand for her love.
Shaurya, Shaan, Astha, Ahir, and Babli kick start their mission when Anokhi as per Shaurya's invitation reaches to the venue.
Shaurya's big surprise for Anokhi
So, Anokhi is feeling insecure and super jealous but doesn't show on her face.
While Shaurya's engagement ceremony is actually with Anokhi,
How romantically Shaurya will make Anokhi stand up for her love and agree to be his wifey is super exciting to watch in the upcoming story.
Make sure you follow us at SerialGossip.com so you don't miss the next big twists.
Latest Shaurya Aur Anokhi Ki Kahani Updates