Shaurya Aur Anokhi Ki Kahani: Shaurya's master plan to trigger Anokhi (Upcoming Episode)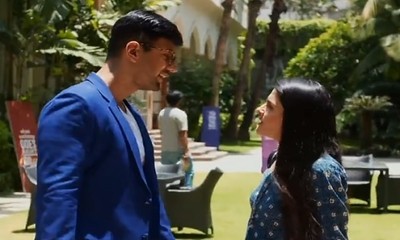 Shaurya Aur Anokhi Ki Kahani: Shaurya's master plan to trigger Anokhi
Star Plus TV serial Shaurya Aur Anokhi Ki Kahani is gearing up for Shaurya's master plan.
Shaurya and Anokhi have a major fight when Anokhi breaks his heart and refuses to be with him.
Shaurya doesn't want to lose Anokhi and he very well knows that Anokhi is doing so because of Tez.
Thus, he makes a master plan and announces his wedding shocking Anokhi.
Shaurya to shock Anokhi
Shaurya invites Anokhi to his wedding when she goes head over heels with jealousy that sparks in her heart.
Anokhi who refused to be with Shaurya is now triggered to confess her love to him and stop his marriage.
However, when this wedding is actually of Shaurya and Anokhi,
How interesting Shaurya's plan will work and how rivetingly Anokhi will accept to be his wife.
Stay tuned to the entertainment news website Serialgossip.com for more updates and latest news of top TV shows.
Latest Shaurya Aur Anokhi Ki Kahani Updates