Barrister Babu: Bhavya Sachdeva entry to spice up Bondita-Anirudh life (Upcoming Story)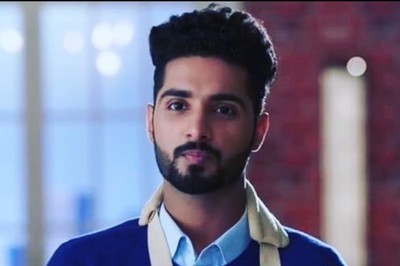 Barrister Babu: Bhavya Sachdeva entry to spice up Bondita-Anirudh life
Barrister Babu is interesting show telecasted on Colors Tv which is up for some interesting twists and turns ahead Thaku Maa stands evil amid Anirudh and Bondita.
Ongoing track of the show is showing evil side of Thaku Maa where Thaku Maa decided Bondita remarriage.
Not only this Thaku Maa played evil game with Bondita and gets her ready for remarriage where Anirudh too gets miffed with all this.
Bhavya Sachdeva entry in show ahead, with new twists
However where further Bhavya Sachdeva entered in the show and this entry is going to add spice in Bondita and Anirudh life,
Where Bhavya Sachdeva will stand amid Bondita and Anirudh and this all drama will be cooked by Thaku Maa to separate Bondita and Anirudh forever.
It would be interesting to see what will be next Twist in Bondita and Anirudh bond.
To catch stay tuned with us for more updates and exciting twists in other shows too.
Latest Barrister Babu Updates