Kumkum Bhagya: Pragya vows vengeance against Abhi for death tragedy (Future Story)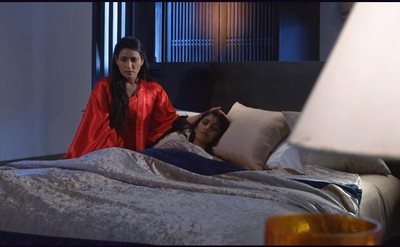 Kumkum Bhagya: Pragya vows vengeance against Abhi for death tragedy
Kumkum Bhagya is popular show telecasted on Zee Tv, which is up for some interesting twists and turns ahead in the show where Abhi and Pragya are separated and Pragya is all upto take revenge.
It was seen that how Sushma saved Pragya life and here comes the biggest twist as Pragya got her new family in Australia.
However where further, Pragya gets furious where somewhere she thinks that Abhi was major reason behind her deadly tragedy of water.
Pragya plans to take revenge from Abhi for all mishap
Here this point Pragya planned to take revenge from Abhi where she thinks that Abhi disbelieved her and Abhi thinks that Pragya betrayed him and family.
Pragya further plans to return back to India so that she can make Abhi life wrecked hell.
It would be interesting to see what will be next Twist in show Kumkum Bhagya.
To catch stay tuned with us for more updates and exciting twists in other shows too.
Latest Kumkum Bhagya Updates