Barrister Babu: Bondita demise twist but eloped away with Anirudh (Upcoming Story)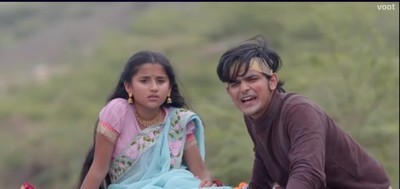 Barrister Babu: Bondita demise twist but eloped away with Anirudh
Barrister Babu is interesting show telecasted on Colors Tv which is up for some interesting twists and turns ahead as show is all upto take a big leap ahead,
Latest track of the show is showing how Thanku Maa is torturing Bondita where she wanted Bondita remarriage.
At same Thaku Maa sends Bondita to some dangerous spooky place for her sudhikaran where Anirudh entered to safeguard her.
Bondita and Anirudh to elope for dream barrister babu
However where further, Anirudh and Bondita cleared all misunderstandings amid them where Anirudh wanted Bondita to flee away with him for dream Barrister Babu.
On other side, Thaku maa and Pandap looks for Bodnita where they assumes that Bondita has been killed by some dangerous animal and is no more.
Will Thaku Maa able to know about Bondita?
It would be interesting to see what will be next Twist in Bondita and Anirudh bond.
To catch stay tuned with us for more updates and exciting twists in other shows too.
Latest Barrister Babu Updates