Kumkum Bhagya: Wait Over! Pragya-Abhi faceoff in hotel concert (Future Story)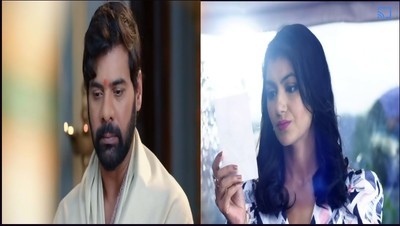 Kumkum Bhagya: Pragya on mission to locate mehra family gets shocked reaching whereabouts
Kumkum Bhagya is popular show telecasted on Zee Tv, which is up for some interesting twists and turns ahead in the show where Abhi and Pragya are separated and Pragya is all upto take revenge.
Latest is showing how, Pragya further plans to return back to India so that she can make Abhi life wrecked hell.
Where further, Pragya reached Mehra house and Mehra office and gets baffled knowing that mehra family sold everything.
Pragya in hotel while Abhi there for music concert
However where further Abhi is doing live concert jobs in city where at same Pragya reached there.
This eye shocking twist where Pragya will sense Abhi there but unable to find him back, where she also send some investigators behind him.
It would be interesting to see what will be next Twist in show Kumkum Bhagya.
To catch stay tuned with us for more updates and exciting twists in other shows too.
Latest Kumkum Bhagya Updates