Kumkum Bhagya: Tanu-Aaliya-Abhi miserable condition Pragya smirks (Future Story)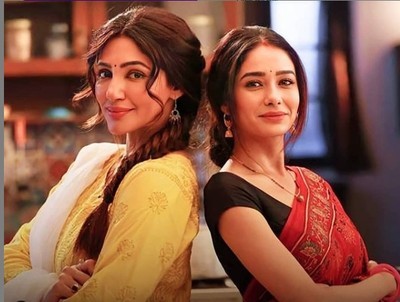 Kumkum Bhagya: Pragya back to India again, new twist in Pragya Abhi love story
Kumkum Bhagya is popular show telecasted on Zee Tv, which is up for some interesting twists and turns ahead in the show where Abhi and Pragya are separated and Pragya is all upto take revenge.
Pragya planned to take revenge from Abhi where she thinks that Abhi disbelieved her and owing to which Pragya came back to India again.
Here Pragya comes with plan that she will bring Mehra family to knees and will take her revenge against Abhi.
Abhi miserable condition with Aaliya and Tanu
Pragya further is all to come back to India where she called Abhi but unable to speak anything ahead.
On other side, Abhi, Tanu and Aaliya all are living miserable life where they has turned normal people but major revelations are still there.
It would be interesting to see what will be next Twist in show Kumkum Bhagya.
To catch stay tuned with us for more updates and exciting twists in other shows too.
Latest Kumkum Bhagya Updates