GHKKPM: Four new entries to pep up Virat Sayi's love life (Upcoming Episode)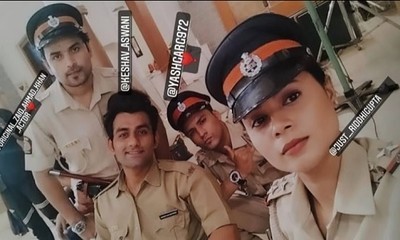 Ghum Hai Kisi Ke Pyaar Mein (GHKKPM): Four new entries to pep up Virat Sayi's love life
Your favorite TV show Ghum Hai Kisi Ke Pyaar Mein is going to see the new entries of 4 actors which are quite exciting.
Virat and Sayi are budding love for each other.
Meanwhile, Sayi's conversation with her friend Ajinkya is getting Virat super insecure and jealous.
With the new entries of four actors, Keshav Aswani, Yash Garg, Zaid Ahmad Khan, and Riddhi Gupta, the story is going to get super exciting and intriguing.
The Chavan's to face a big challenge
The four actors are playing the character role of Police Officers who aren't real but fake.
How Sayi has a connection with them and how these 4 police officers will get a big challenge to Chavan's is very enthralling to watch next in the storyline.
So, make sure you don't miss the next update at SerialGossip.com
Latest Ghum Hai Kisi Ke Pyaar Mein Updates