GHKKPM: Sayi's college function new entries to add twists (Upcoming Episode)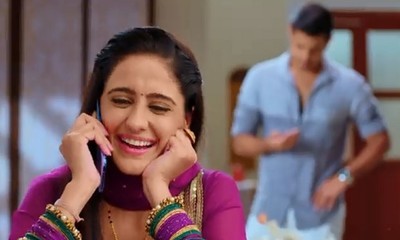 Ghum Hai Kisi Ke Pyaar Mein (GHKKPM): Sayi's college function new entries to add twists
The upcoming episode of Star Plus shows Ghum Hai Kisi Ke Pyaar Mein will see Sayi's grand college function.
Sayi is super excited about her function wherein she wants the family to attend it.
The Chavan's as usual to become a part of Sayi's school function.
However, Sayi is adamant and thus she cracks her master plan of committing fake suicide.
Sayi and Friend's master plan
Interestingly, Sayi creates a suicide drama to scare the Chavan's.
Meanwhile, the 4 new entries which we talked about in our recent post are going to enter in Chavan house only to teach a good lesson to them.
So how interestingly, Sayi will convince the family to attend her function is super exciting to watch next in the storyline.
Make sure you follow us at SerialGossip.com so you don't miss the next big twists.
Latest Ghum Hai Kisi Ke Pyaar Mein Updates