Sasural Simar Ka 2: Reema's big dhamaka in Vivaan Kajal wedding (Upcoming Episode)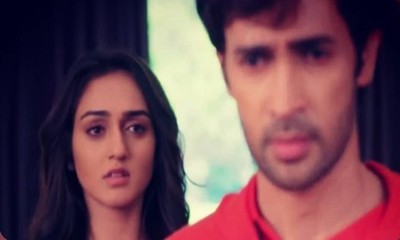 Sasural Simar Ka 2: Reema's big dhamaka in Vivaan and Kajal wedding
The popular TV series Sasural Simar Ka 2 is witnessing the Oswal Family announcing the grand galore of Vivaan and Kajal's wedding.
As per the current storyline, Vivaan spends the night with Reema while Reema assures him that nothing happened between them.
However, here is a big twist waiting in this grand galore because Reema isn't ready to let Simar enjoy her marital life with Aarav.
What Reema is planning next is what will shake the roots of the Shah Family in Vivaan and Kajal's grand wedding.
At the same time, Vivaan and Kajal's engagement is also on the head which will see Geetanjali's drama.
Reema to trap Vivaan badly
In the upcoming story of SSK 2, shockingly Reema is planning and plotting to trap Vivaan and force him to marry her.
While this one-night stand, how Reema create big difficulties for the Oswals and what drastic storm will hit Vivaan is worth watching in the storyline,
To know more, make sure you don't miss the next update at SerialGossip.com and stay up to date.
Latest Sasural Simar Ka 2 Updates