Kumkum Bhagya: Pragya- Abhi heartfelt moments in Mehra house again (Future Story)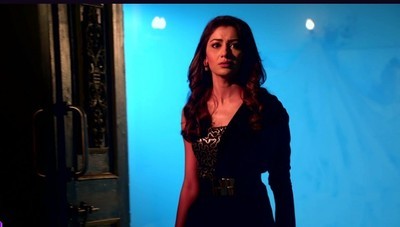 Kumkum Bhagya: Pragya in Mehra house years ago pain sacratched again
Kumkum Bhagya is popular show telecasted on Zee Tv, which is up for some interesting twists and turns ahead in the show where Pragya is all back to take revenge from Abhi and family.
It was also seen that Pragya brought Mehra house from Gautam where now another thunderstorm is going to hit Mehra house.
However where further Pragya gets shock when she receives news of auction of Mehra house and Sushma is doing all this.
Pragya and Abhi entry in Mehra house again with bang
Later on Pragya decided to see Mehra house before auction where Abhi too decided to have a look of Mehra house before it sells off.
This gives destiny chance to bring Pragya and Abhi closer in Mehra house again where duo recalled their happy times there.
It would be interesting to see what will be next Twist in show Kumkum Bhagya.
To catch stay tuned with us for more updates and exciting twists in other shows too.
Latest Kumkum Bhagya Updates