Kumkum Bhagya: Abhi-Pragya mistaken romance with new chaos (Future Story)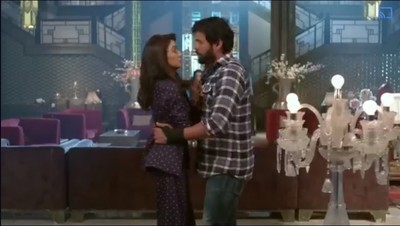 Kumkum Bhagya: Pragya and Abhi face off ahead but Pragya throws rebellious attitude
Kumkum Bhagya is popular show telecasted on Zee Tv, which is up for some interesting twists and turns ahead in the show where Pragya is much eager to meet Abhi where she wanted to take revenge from him.
It was also seen that Tanu is behind bars where its Pragya who lodged FIR against Tanu and gets her arrested for stealing her purse,.
Here Abhi is doing everything to bring Tanu out where further Abhi reached Pragya house and meets with Sushma where he wanted them to take their FIR back.
Pragya and Abhi gets closer, Pragya throws him out of house
Here Abhi gets baffled eyeing Pragya where he is much elated that Pragya is still alive and at same gets close to Pragya.
After all this drama, Pragya gets much furious and pushed Abhi away where Abhi is dumbstruck with Pragya such avatar.
Later Pragya and Sushma ordered and throws Abhi out of house and this makes Pragya and Abhi bith hell shattered.
It would be interesting to see what will be next Twist in show Kumkum Bhagya.
To catch stay tuned with us for more updates and exciting twists in other shows too.
Latest Kumkum Bhagya Updates