Kumkum Bhagya: Riya return to wreck havoc on Prachi-Ranbir life (Future Story)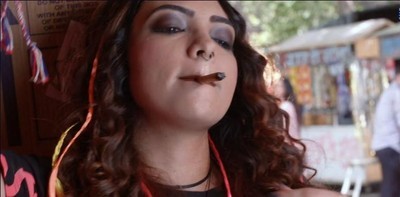 Kumkum Bhagya: Rhea new avatar to wreak havoc on Prachi and Ranbir lovey-dovey life
Kumkum Bhagya is popular show telecasted on Zee Tv, which is up for some interesting twists and turns ahead in the show where Mehra family is facing much critical condition and here comes the new drama.
It was seen that Prachi and Pranbir got married where Rhea acted as victim and met with fatal accident ahead.
Here comes new twist where Rhea has turned totally insane and drug addicted where she is living her life as totally aloof.
On other side, Prachi assumed herself as culprit of Rhea's condition where Pallavi and Abhi are totally against Prachi and Ranbir for all.
Rhea's return, Ranbir fears of his relation with Prachi
No one is aware of Rhea's whereabouts where Prachi has seen Rhea and confessed same forth Ranbir and tagged herself as her culprit.
Resulting to Prachi's confession Ranbir is having fear if Rhea has returned back to their lives and this will surely impact his relation with Prachi.
It would be interesting to see what will be next Twist in show Kumkum Bhagya.
To catch stay tuned with us for more updates and exciting twists in other shows too.
Latest Kumkum Bhagya Updates