Kumkum Bhagya: Gautam & Aaliya unexpected union is negative for Pragya (Upcoming Twist)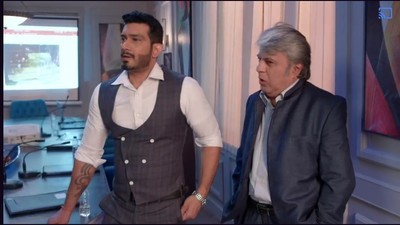 Kumkum Bhagya: Gautam & Aaliya unexpected union is negative for Pragya
Kumkum Bhagya is popular show telecasted on Zee Tv, which is up for some interesting twists and turns ahead in the show where Mehra family is facing much critical condition and here comes the new drama.
It was seen that Aaliya is looking for some job and decided to hunt for some good job unaware where destiny will bring them.
On other side, Gautam Thapar and his father Mr.Thapar planned to get Pragya truth and thus reached Mehra Mansion and Pragya relation with Mehra house.
There Is eye popping twist ahead in show where Aaliya is going to get job under Thapar business and thus there will be link amid Gautam and Aaliya.
Gautam and Aaliya to stand against Pragya ahead in show
However where further, Gautam and Aaliya both wanted to bring Pragya down where duo who turned business partners will be rival to Pragya.
Apart which, Pragya is on her mission to take revenge from Mehra family where Abhi and Pragya face off has turned ugly too.
It would be interesting to see what will be next Twist in show Kumkum Bhagya.
To catch stay tuned with us for more updates and exciting twists in other shows too.
Latest Kumkum Bhagya Updates