Barrister Babu: Anirudh ignorance for Bondita gives clear ultimatum of revenge (Future Story)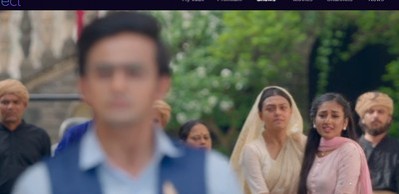 Barrister Babu: Anirudh ignorance for Bondita gives clear ultimatum of revenge
Barrister Babu is interesting show telecasted on Colors Tv which is up for some interesting twists and turns ahead as show heads for leap and post twist twists.
Latest track of the show showed that Bondita is with Anirudh where Anirudh is not recognizing her at all and Bondita is much hurt.
Later Anirudh leaves Bondita at Thaku Maa's place and wanted Thaku Maa to keep girls of their village to themselves else he will bring havoc.
However where further, Anirudh who has entered in criminal world is totally against Bondita and her Thaku Maa, and they even divided their villages.
Anirudh Ignorance for Bondita revealed revenge for Thaku Maa
Here comes the new twist where Anirudh ignores Bondita as she revealed, no doubt Anirudh gets jiggled with Bondita entry, but perfectly hides his pain.
On other side, Bondita is much hurt as Anirudh cleared his revenge game with Thaku Ma and even ready to sideline his Bondita for this fight.
It would be interesting to see what will be next Twist in Bondita and Anirudh bond.
To catch stay tuned with us for more updates and exciting twists in other shows too.
Latest Barrister Babu Updates