YRKKH: Tragic death to change Kartik Sirat dynamics (Latest News)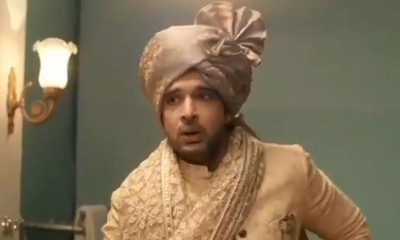 Yeh Rishta Kya Kehlata Hai (YRKKH): Tragic death to change Kartik Sirat dynamics
In the upcoming episode of Yeh Rishta Kya Kehlata Hai of Star Plus, a lot is about to happen in the story with an untimely death twist.
So, Sirat decides to move on with Ranveer and cherish her love life with him forgetting Kartik.
Just when she decides her love for Ranveer, things dramatically take a u-turn as Ranveer suddenly realizes that he is near to death.
Ranveer vomits blood which is the sign of death closer to him.
As soon as Ranveer realizes that he is left with a short life span, he decides to unite Sirat and Kartik so as to protect his lady love even after his death.
Ranveer's decision to turn huge shocker for Kairat
Though Kartik and Sirat are destined to be together, nobody thought that Ranveer's death will unite them.
How the tragic twist of Ranveer's death will change Kartik and Sirat's dynamics is what we don't want you to miss.
So, make sure you read the new updates at SerialGossip.com
Latest Yeh Rishta Kya Kehlata Hai Updates