KRPKAB 3: Crack amid Dev Sonakshi with Ishwari's witty remark (Upcoming Story)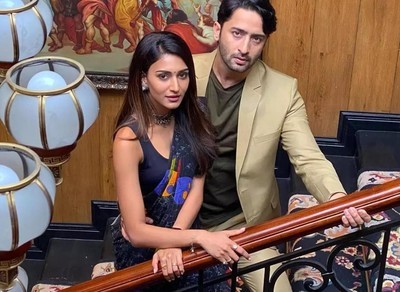 Kuch Rang Pyar Ke Aise Bhi 3 (KRPKAB 3): Crack amid Dev Sonakshi with Ishwari's witty remark
The upcoming episode of Sony TV popular serial Kuch Rang Pyar Ke Aise Bhi 3 will showcase an interesting twist and turn.
It was earlier seen that Dev and Sonakshi were happy with Suhana and Shubh in their life.
When a major blow hits them and they come to know that not Suha but Ayush is their own son.
This becomes much difficult for the duo to accept this fact.
Moreover Dev Sonakshi gathers much courage and had to inform this news to Ishwari.
Dev informs Ishwari when Ishwari is much shocked and without even thinking for a second she blames Sonakshi and scolds her for the problem.
Dev tries to support Sonakshi but his support is more towards Ishwari.
Impact of Ishwari's words in Dev Sonakshi's life
Ishwari's witty remark leads to crack in Dev Sonakshi's pure relation.
Let's see what will be the impact of this crack in Dev Sonakshi's life.

It would be interesting to see what happens next on the show.

Stay tuned to serialgossip.com for more updates.
Latest Kuch Rang Pyar Ke Aise Bhi 3 Updates