KRPKAB 3: Tough time for Sonakshi to accept Ayush and forget Suha (Latest News)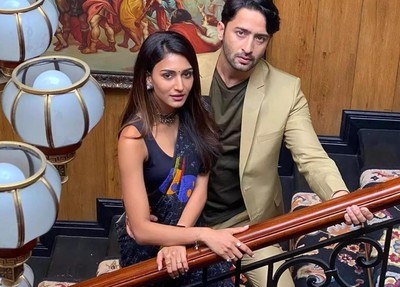 Kuch Rang Pyar Ke Aise Bhi 3 (KRPKAB 3): Tough time for Sonakshi to accept Ayush and forget Suha
The upcoming episode of Sony TV popular serial Kuch Rang Pyar Ke Aise Bhi 3 will showcase an interesting twist and turn.
It was earlier seen that Dev and Sonakshi come to know that not Suha but Ayush is their real son.
Both of them break down to accept reality.
Both Dev and Sonakshi recall the moment spent with daughter Suhana being their first child.
Post knowing the truth both Ishwari and Dev start ignoring Suhana while Sonakshi cannot do this.
Sonakshi's nightmare of losing Suha forever
Sonakshi gets a nightmare of losing Suha where she cannot afford to lose her.
Further Sankshi finds it extremely tough to accept Ayush as son and forget her Suhana.

It would be interesting to see what happens next on the show.

Stay tuned to serialgossip.com for more updates.
Latest Kuch Rang Pyar Ke Aise Bhi 3 Updates