GHKKPM: Something's fishy Bhavani turns domestic help (Upcoming Twist)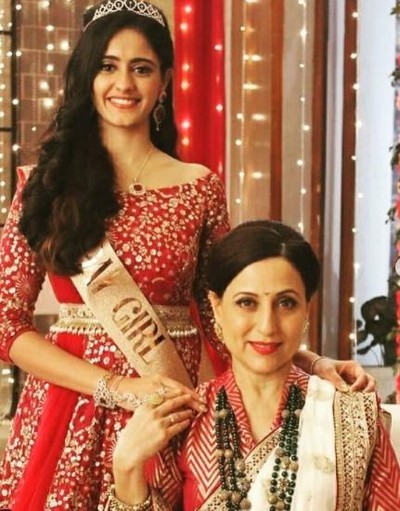 Ghum Hai Kisi Ke Pyaar Mein (GHKKPM): Something's fishy Bhavani turns domestic help
Ghum Hai Kisi Ke Pyaar Mein is a popular show telecasted on Star Plus, which is up for some interesting twists and turns ahead in the show with a major change in Bhavani.
The latest track shows Sayi's birthday celebration planned by Virat in a sophisticated manner.
Sayi is happy to get everything on her birthday which leaves Pakhi in tears and all upset.
Ashwini calls Sayi to have dinner where she calls the entire family together and begs Pakhi to join them too.
Pakhi also agrees to have dinner together on Sayi's insistence.
Here Bhavani takes a stand where she makes both Ashwini and Sayi sit on the dining table and she serves the food to everyone.
Sayi Ashwini was shocked to witness a different side of Bhavani.
Sayi and Ashwini are shocked to witness this side of Bhavani.
While there is something fishy with Bhavani turning a domestic help all of a sudden.
Why this sudden change in Bhavani?
It would be interesting to see what happens next on the show.

Stay tuned to serialgossip.com for more updates.
Latest Ghum Hai Kisi Ke Pyaar Mein Updates