GHKKPM: Secret Twist behind Ninad turns positive to Sayi (Upcoming Twist)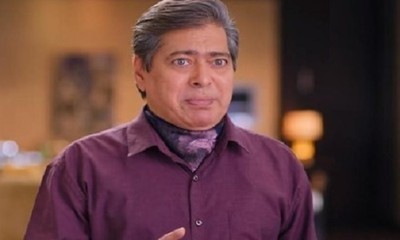 Ghum Hai Kisi Ke Pyaar Mein (GHKKPM): Secret Twist behind Ninad turns positive to Sayi
Star Plus prime-time TV serial Ghum Hai Kisi Ke Pyaar Mein is getting ready for another major conspiracy in the Chavan Family against Sayi.
So currently the story is revolving around Sayi's birthday bash.
Sayi is surely on cloud nine getting everyone's blessing and love but soon she is going to fall down drastically because Ninad is up to something fishy.
Suddenly out of the blue, Ninad turns positive towards Sayi and starts showering his fatherly love on her.
However, the truth behind his sweet-sweet talk is quite villainous.
Ninad plays with Sayi's emotions
As the suicide track is on the way, Ninad is the very first person to hurt Sayi mentally and emotionally.
After acting positive towards her, how he will hurt Sayi emotionally and mentally is what we don't want you to miss.
So, make sure you read the new updates at SerialGossip.com
Latest Ghum Hai Kisi Ke Pyaar Mein Updates