Ghum Hai Kisi Ke Pyaar Mein: Virat Sayi's Adhuri Kahani (Latest News)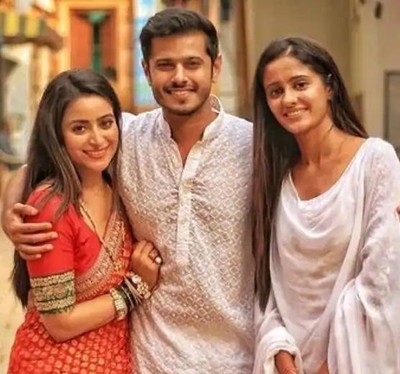 Ghum Hai Kisi Ke Pyaar Mein (GHKKPM): Virat Sayi's Adhuri Kahani
The upcoming episode of Star Plus popular serial Ghum Hai Kisi Ke Pyaar Mein will showcase an interesting twist and turn.
It was earlier seen that Virat and Sayi got married owing to their responsibility.
With time the duo have developed a special feeling of love and respect for each other.
Virat wants to confess his love for Sayi but its always incomplete like an Adhuri Kahani.
Some of the other differences crop up in Virat and Sayi's love tale.
Major misunderstanding amid Virat Sayi
However this leads to major misunderstanding amid Virat Sayi leading to fighting.
Pakhi is always there between Virat Sayi and now Ajinkya has also come between the lovers.
Will Virat ever be able to confess his love for Sayi and the duo unite in love?

It would be interesting to see what happens next on the show.

Stay tuned to serialgossip.com for more updates.
Latest Ghum Hai Kisi Ke Pyaar Mein Updates