YRKKH: Sirat pregnant with Ranveer's child faces Narendra wrath (Latest News)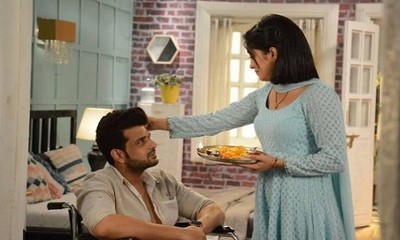 Yeh Rishta Kya Kehlata Hai (YRKKH): Sirat pregnant with Ranveer's child faces Narendra wrath
In the upcoming episode of Yeh Rishta Kya Kehlata Hai, Ranveer's sudden demise breaks down Sirat from inside.
Ranveer took a promise from Sirat and Kartik that they will stay together.
Meanwhile, Sirat comes to know that she is pregnant with Ranveer's child and thus gets super happy that she finally has the last memory of Ranveer.
Kartik is ready to accept Sirat with Ranveer's child.
However, Kairat's life isn't going to be this easy because as soon as Narendra comes to know the truth, he goes mad for his family's heir.
Kartik and Sirat's marriage faces drastic challenge
Ranveer's last rites already witness a huge drama when Saroj insults Kartik and Sirat's intimacy and blames them for Ranveer's demise.
At the same time, how Narendra will stop Kartik and Sirat's marriage to demand the heir of his family is worth watching next in the show.
So, make sure you read the new updates at SerialGossip.com
Latest Yeh Rishta Kya Kehlata Hai Updates