Mehndi Hai Rachne Wali new time slot, details revealed (Latest News)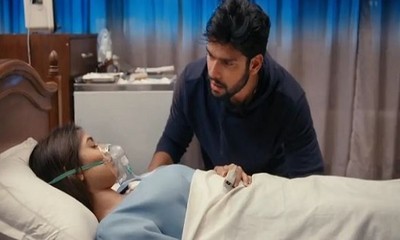 Raghav (Sai Ketan Rao) and Pallavi (Shivangi Khedkar) in Mehndi Hai Rachne Wali (MHRW) TV serial new time slot
Star Plus prime-time TV serial Mehndi Hai Rachne Wali is going to see a major change in the time slot.
The show used to telecast at 6:30 PM from Monday to Saturday but now it is replacing Aapki Nazron Ne Samjha.
The show will now go on-air at 5:30 PM making way for Vidrohi which is the newly launched show.
Raghav and Pallavi to face new challenges
The show getting new timing will also see some major twists and turns in the storyline.
Raghav will finally bring Pallavi out of the danger who took a gunshot to save his life.
Let's see what more intriguing twists and turns are coming up next in the show.
Latest Mehndi Hai Rachne Wali Updates