Pandya Store: Shivank and Shweta to mess up Dhara's life all the more (Upcoming Episode)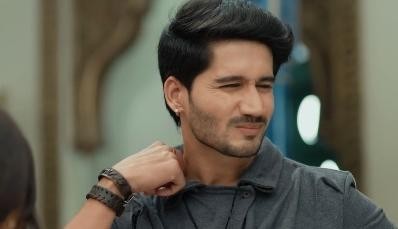 Pandya Store: Shivank and Shweta to mess up Dhara's life all the more
The upcoming episode of Star Plus popular serial Pandya Store will showcase interesting drama for the loyal viewers.
It seems Shivank has marked his entry in Pandya House where Dhara knows him well.
Dhara's secret lies with Shivank which will affect the family members and hence Shivank takes advantage of the same.
On the other side Shivank and Shweta are linked too where she seeks his help to free her from the jail.
Shweta is all set to come out of the jail to complete her revenge on Pandya family.
Dhara unaware of Shweta returning back to Pandya House
Poor Dhara has to help Shivank and give him more money where she is unaware of the fact that Shweta will come back to Pandya family.

It would be highly interesting to see what lies ahead in the show for the fan followers.

Till then keep tuned to serialgosisp.com the leading entertainment website for latest news updates.
Latest Pandya Store Updates