Sushant Singh Rajput suicide FIR filed against Salman Khan Karan Johar Ekta Kapoor & more (Bollywood latest gossip)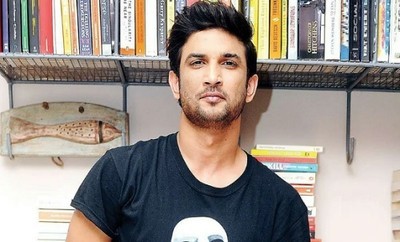 Sushant Singh Rajput death FIR filed against Bollywood top celebrities Salman Khan, Karan Johar, Ekta Kapoor, Sanjay Leela Bhansali
Sushant Singh Rajput's suicide case is now turning out into a high profile case where now the FIR has been filed against Bollywood Privilege Club biggies Salman Khan, Karan Johar, Sanjay Leela Bhansali and Ekta Kapoor.
Advocate Sudhir Kumar Ojha has filed a complaint against them under Sections 306, 109, 504, and 506 of IPC in connection with Sushant's death and that in Bihar's Muzaffarpur Court.
Sudhir Kumar confessed in the complaint that Sushant Singh Rajput was removed from around 7 films and some of his films were not released. Such a situation was created which forced him to take the extreme step.
Maharashtra Home Minister Anil Deshmukh has assured Sushant Singh Rajput's family that the Mumbai Police will investigate professional rivalry in the suicide case.
Sushant Singh Rajput's last tweets
Sushant Singh Rajput tweeted on the Sunday morning, the same day he committed suicide which reveal that he was really going through a depressive state of mind.
The fans have started to trend justice for Sushant.
Stay tuned to Serialgossip.com for more updates and latest news.
Latest Sushant Singh Rajput Updates