KKK12: Aneri Vajani aka Mukku of Anupama to fight her fears in KKK12 (Latest News)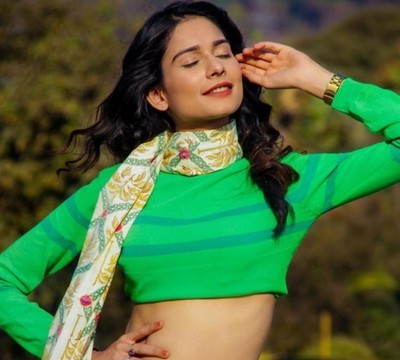 Khatron Ke Khiladi 12: Aneri Vajani aka Mukku of Anupama to fight her fears in KKK12
Khatron Ke Khiladi is back with season 12 of the show and the list of participants is still growing.
The latest names to join the star-studded show are Anupamaa fame Aneri Vajani who is currently seen as Malvika in Star Plus's popular show Anupama.
Her track will be derailed for some time as she will be away in South Africa for the shooting of the show.
This will be Aneri's first reality show and she spoke about her participation in the show.
Aneri is all set to embark on this adventurous journey
Aneri told ETimes, "Khatron Ke Khiladi is my first reality show and I cannot hold back my excitement. I love exploring new things and stepping beyond my comfort zone. With this show, I will surely get on to new heights in my life. I am all set to embark on this adventurous journey and cannot wait to take on this challenge."
Stay tuned for more updates and news on SerialGossip.com
Latest Khatron Ke Khiladi 12 Updates