Kahan Hum Kahan Tum: Sonakshi's arrest starts love-hate story amid Dr Rohit-Sonakshi (Upcoming Episode)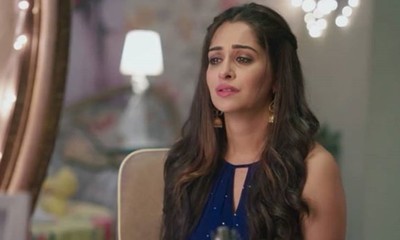 Kahan Hum Kahan Tum: High Time Sonakshi (Dipika Kakar) gets arrested due to Dr Rohit Sippy (Karan V Grover)
It's a high time in Star Plus one of the leading soap operas Kahan Hum Kahan Tum.
Rohit and Sonakshi's misunderstandings were coming to an end that another drastic havoc hits Sonakshi when Police comes to arrest her.
Sonakshi's Mom Suman is already upset with Sonakshi of how Sonakshi paid back the inauguration fees to Sippys,
That now Suman gets angrier when the same Sippys get Sonakshi arrested.
Sonakshi's open warning to Rohit
Shockingly, the Sippys have filed FIR against Sonakshi over which the Police arrests Sonakshi.
Therefore, Sonakshi and Rohit face off where Sonakshi gives a final warning to Rohit and wishes to never see him again in her life.
The drama will not end by here only, but it will intensify as Suman will now file malignment charges on Sippys.
This is gonna be must-watch how misunderstandings will again sort out between Sonakshi and Dr Rohit.
Stay ahead with serialgossip.com
Latest Kahan Hum Kahan Tum Updates