Kundali Bhagya: Sherlin spine chilling act to end Mahesh chapter new twist up (Future Story)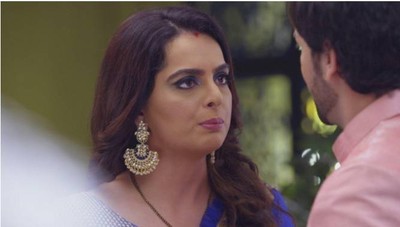 Kundali Bhagya: Sherlin and Prithvi cunning act against Mahesh
Zee Tv's most popular and lovable daily soap show Kundali Bhagya is up for some high voltage melodrama and upcoming twists in show.
It was seen that how Mahesh is already in coma where Sherlin is crossing all limits of her evilness.
Where amid all this Sherlin first target to get property revealed where Sherlin wants Mahesh to transfer property papers to her name.
Sherlin and Mahesh cold war begins
Apart from all this Mahehs who is alredy in coma doesn't want to give property papers to Sherlin as she is aware that,
Sherlin might do evil with other members of the family too.
Owing to which major drama cooked in the house where sherlin and Prithvi plans to flee away.
Will Sherlin get success in her evil task?
It would be interesting to see what will happen next in the show Kundali Bhagya.
Keep watching Serial Gossip.com for more exciting updates and upcoming twists in your favourite shows.
Latest Kundali Bhagya Updates