Kahan Hum Kahan Tum: Rohit Mahesh face off to fetch truth behind Sonakshi being stalked (Upcoming Twist)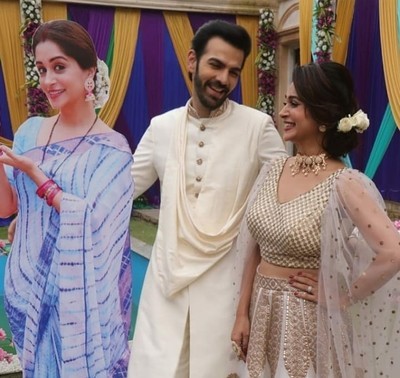 Kahan Hum Kahan Tum: Rohit to fetch truth behind Sonakshi getting stalked
The truth is not going to hid for long in the ongoing story of Kahan Hum Kahan Tum.
Further coming interesting episodes of Kahan Hum Kahan Tum will focus on Rohit's secret hunt behind Mahesh.
Although Mahesh trapped Rohit's driver and put all blame on him, Rohit stays suspicious.
Rohit will secretly hunt for the truth that finally he will come across Sonakshi's psycho lover Mahesh.
Rohit will suspect Mahesh after Mahesh will take over the job of his driver.
Rohit suspects Mahesh's hand
Where Sonakshi believes Mahesh being a good and a needy man, Rohit will finally fetch the truth.
It will be highly intensified to watch what will happen after the ferocious face off between Mahesh and Rohit.
Stay updated with all the updates of daily soap at serialgossip.com
Latest Kahan Hum Kahan Tum Updates