Yeh Rishtey Hain Pyaar Ke: Evil Mehul's bad act with Misthi to reveal truth in front of Abeer (Upcoming Episode)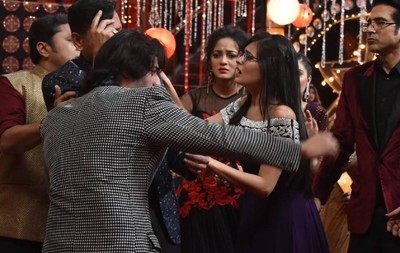 Mehul to kidnap Misthi (Rhea Sharma) in Yeh Rishtey Hain Pyar Ke
Much awaited truth revelation of Abeer's father Mehul to Abeer is going to happen finally in the upcoming episode of Yeh Rishtey Hain Pyaar Ke on Star Plus.
As per the current track, MIsthi has doubt about Mehul wants to harm Abeer and supports Meenakshi to save Abeer from him.
Mishthi starts her investigation about Mehul and is shocked to find about mehul is also married to Parul.
Mehul gets insecure finding about Misthi has known about him so that he kidnapped Misthi.
Abeer (Shaheer Sheikh) gets shattered seeing Mehul's evil side
Mehul's this mistake bring end his all game when demands money from Abeer in return of Misthi.
Abeer gets shattered to seeing the real face of his father whom he worshiped like god and also hurt Meenakshi just for Mehul.
How will Abeer come out from his guilt after Mehul's truth revelation?
Stay tuned for further exciting updates.
Latest Yeh Rishtey Hain Pyaar Ke Updates