Kundali Bhagya: Preeta clues kidnapper as Prithvi, Sherlin's major drama ahead (Upcoming Twist)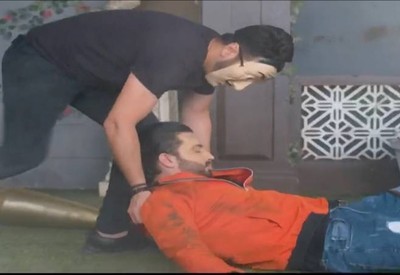 Kundali Bhagya: Preeta clues kidnapper as Prithvi, Sherlin's major drama ahead
Kundali Bhagya is one of the most popular and long running show of Star plus casting Shradda Arya, Dheeraj Dhooper in main leads.
It was seen that Preeta saved herself from goon trap and also rescued Karan while Karan is all sure that kidnapper is Prithvi.
However where further upcoming track of the show will showcase that how Sherlin will step back from Prithvi seeing him in mess.
Sherlin Prithvi crack with Preeta spying game
While amid all this Sherlin wants to join Prithvi where Prithvi burst out at Sherlin, while Preeta's spying game gets stronger as she clue kidnapper as Prithvi.
On other side, Sherlin is hell furious with Prithvi and is shocked that Prithvi is about to get caught.
Will Preeta able to save Rishaabh from Prithvi's ugly clutches?
Excited to watch your favorite stars back on the screen, share your reviews too.
Stay tuned with Serial Gossip.com for more exciting updates and upcoming twists.
Latest Kundali Bhagya Updates