Saath Nibhana Saathiya 2: Radhika honey trap for Anant spills beans of doubt (Upcoming Episode)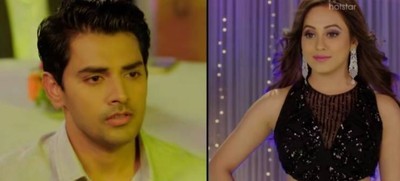 Saath Nibhana Saathiya 2: Radhika honey trap for Anant spills beans of doubt
Saath Nibhana Saathiya 2 is Indian tv drama which telecasted on Star Plus, where its upcoming track of the show will bring much drama and suspense in the show.
As per latest track of show Radhika played her fake marriage drama to get Anant back in life and expel Gehna out of Anant life.
Further Radhika and Kanak joins hand against Gehna where they planned that they will defame Gehna in Anant life.
Radhika gets close to Anant, creates misunderstanding with Gehna
On other side, Radhika's plan gets over Gehna nerves where she planned to stop Radhika from doing all this.
At same Kanak and Radhika guileful move is there where they cooked misunderstanding amid Anant and Gehna.
It would be interesting to see what will happen next in the show Saath Nibhana Saathiya.
Stay tuned with us for more exciting updates and upcoming twists in the show.
Latest Saath Nibhana Saathiya 2 Updates